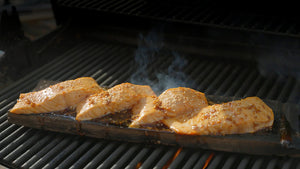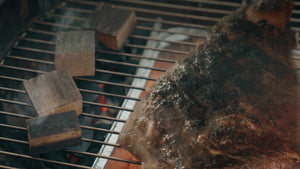 Give your BBQ
the Royal treatment
Now you can infuse the rich and robust flavour of Crown Royal into your next barbecue with a line of grilling and smoking products made from Crown Royal barrels. Available in pellets, chips, chunks and planks.
Barrels of flavour
Crown Royal whiskies are aged to perfection in oak barrels. During this process the wood imparts the flavours of vanilla, caramel and oak into the liquid producing a harmonious balance of flavour. When the barrels are emptied, the distinct character of Crown Royal is left behind in the wood.
Rich history
Crown Royal was created in 1939 when carefully selected Canadian whiskies were blended together to meet the uncompromising standards of a King. Today, Crown Royal proudly carries on that tradition.